A common mistake brands make when building their website is thinking the moment their website goes live, people will start flocking to it like seagulls at an overturned donut stand.
Brands fork over loads of money for a new jaw-dropping website, only for it to collect dust months later and make everyone regret having invested in a website in the first place. That shouldn't be the case—your website is a powerful tool you should be making the most out of.
Launching your website is only the first step. The next is finding ways to get people to visit.
Why People Aren't Visiting Your Website
Compared to mediums like social media and email, your website's primary purpose isn't to drive traffic, but to be the end-goal of that traffic. People won't normally go out of their way to search for your website unless they're already interested in you, you're a huge brand, or you're an ecommerce platform like Lazada or Zalora.
Always treat your website as a destination. And like any other destination, you need to create ways for people to get there. If people aren't visiting your website, it's possible that you haven't created enough "bridges" for them yet (which we'll get into more below).
Another possible explanation could be that users don't have a good enough reason to visit your website in the first place. Is there useful information about your product on your website that customers need to see? Does your website focus more on your brand's story than providing your customers with value or information? And if your website does contain something valuable for your customers, are they aware that it's there?
Your goal is to create more convenient "bridges" to your website, while simultaneously letting them know what's in it for them if they take the time to pay you a visit.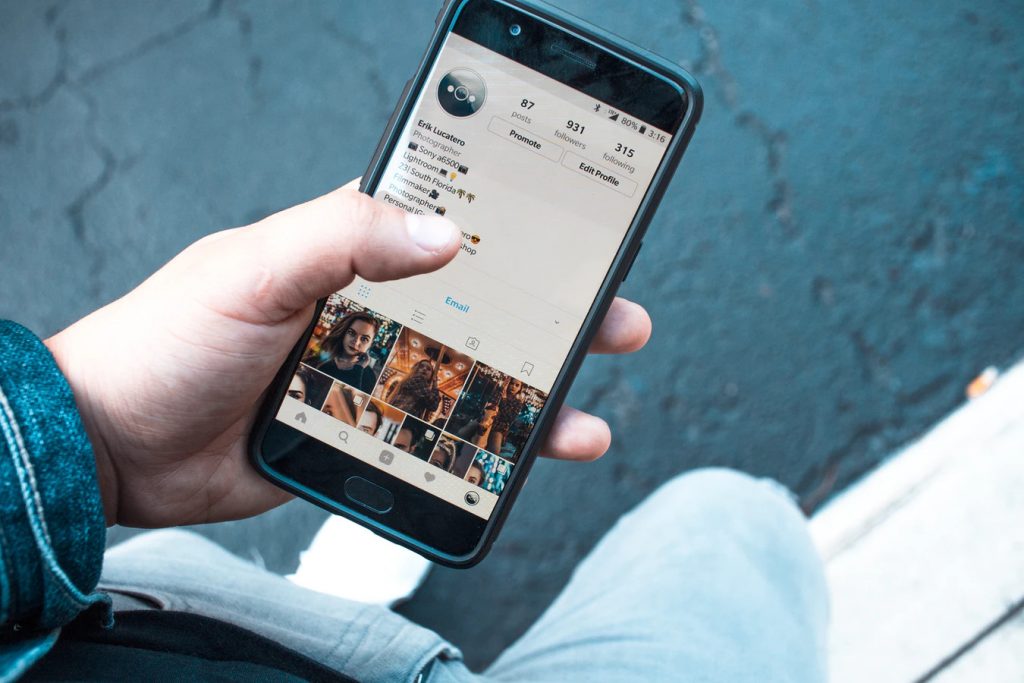 1. Link your website to your social media content.
Nowadays, people turn to social media to know more about a brand. It's your resume, in a sense, for people to check out your products, read reviews about you, and get a feel of your vibe before making an actual purchase.
You don't necessarily have to drop your website link on every single one of your posts (especially if it isn't on-brand), but if website traffic is your main goal, your content needs to function as a bridge: hook people's interest with your content, then spoonfeed them with a link to your website.
Won't people already want to visit your website after you've gotten them interested with your content? Not always. People are lazy—drawing from some basic UX concepts, if there is no obvious and immediate way for them to get closer to a purchase, there is a high chance they will drop out of the buying process and lose interest entirely.
Don't ever make your audience feel like they've reached a dead end. Always guide them to the next step, which is why we recommend pairing your link with a strong CTA. For example: visit www.dotdigitalph.com/work to see how we've helped our clients grow their digital presence!
2. Entice them with free stuff.
People need a reason to give up their time for you. Always imagine your audience asking, "what's in it for me?" You need to convince them that you're worth their time.
Create a reward for your audience if they visit your website. Announce an online-only promo code where they get a special discount if they enter it while shopping at your website, or plan a sitewide sale for all of your items to make them want to browse. Even a reward as simple as free shipping if they buy from your website (coupled with good content) can be enough to attract more traffic.
If you're a B2B business, you could offer free resources like webinars, templates, and ebooks that offer value so hard to resist, they stop everything they're doing and say to themselves, "I need this. Right now."
Here's an example. A food blog could offer the first 5 chapters of their most popular recipe book (an offer too good to resist!). They could then create social media content, ads, and email sequences that bring the audience to a landing page on their website where they'll receive the freebie.
An email address is a powerful tool. It can be used for targeting your ads, or sending them an email sequence where you gradually pitch your products, win their trust over time, and eventually convert them into a buying customer (some of this may sound familiar if you've created marketing funnels before).
As you've probably noticed by now, every effort you make should always be a stepping stone to something else. In this case, it's leading customers to your website and eventually making a sale.
3. Lure them with blog posts.
If you write blog posts regularly, we hope you've been featuring them on your social media channels too! Otherwise, unless you've implemented SEO or have a regular readership visiting your website, people will have no way of even knowing you actually post blogs. Alternatively, you can also feature specific blog posts or blog roundups in your email sequences.
Some copywriting advice: always spend some extra time creating a magnetic title. You can write the most amazing blog post, but it'll never be read unless the title draws them in. If your title doesn't spark an insatiable curiosity in the reader and a desire to read your blog post, your efforts may be as good as wasted.
4. Create head-turning online ads.
Online ads are effective at reaching people who may not necessarily know you or follow you on social media yet. Unlike traditional ads, online ads let you target people who will most likely be interested in your products using certain pieces of information like age, social media pages and accounts they follow, search history, and even buying history.
Social media ads are the most common (and often, most effective) types of ads you can start with, since that's where you might likely reach the majority of your target market. You can also explore Google ads (ads that appear at the top of search results) and pay-per-click ads (ads that appear on the peripheries of websites you visit).
But with the sheer amount of ads your customers see on the daily, it'll be easy to fade into virtual nonexistence. There are two ways to combat this: creating solid ads that hook viewers in with both solid copy and visuals, and nailing your ad targeting (things are starting to get a bit technical, but we'd be happy to run you through everything we've said so far. Fancy scheduling a call with us?).
5. Appear at the top of people's search results with SEO.
We admit, SEO isn't always fun and interesting, but a fully keyword-optimized web page can mean being one of the top results on Google search. Usually, these are the only results that get actual clicks.
In a nutshell, SEO (Search Engine Optimization) means incorporating the most commonly searched keywords on Google into your web page to increase your chances of appearing at the top of a list of search results when people search for those keywords. There are other factors that contribute to this, and several tools out there allow you to research and identify the best keywords to use.
Even how your web page appears as a result matters. Just like a blog title, the title of your web page that appears on the search results needs to show what's in it for the reader, and what exactly they will get after clicking the link.
6. Explore QR codes.
QR codes have made a surprising comeback, especially since businesses started reopening after the Covid-19 outbreaks and implementing stricter sanitary practices.You see them everywhere, but maybe you've never really paid much attention to them before.
A QR code's most useful feature is giving people easy access to information without having to perform a manual search. Scanning a QR code, for example, can lead you to a brand's website or a specific product page. All you do is point your camera at a QR code and a link pops up. This makes it an extremely useful feature in a physical setting—think of QR codes as real-life web links.
Many restaurants have replaced their physical menus with QR codes to eliminate physical contact. Customers now have to scan a QR code to see the restaurant's menu on their phones.
QR codes have endless applications. They've been used for restaurant reservations, museum exhibits, takeout packaging, survey forms, and even online payments.
But QR codes are probably most rewarding when used creatively. The Adidas Pulseboost shoes have a QR code built into their design, and when wearers scan it, are led to a Spotify workout playlist.
I want more people to visit my website!
Don't be discouraged if your website hasn't been seeing much traffic! Getting people to visit your site is a challenging, gradual, and eventually rewarding process. If you're still at a loss, we can help create a strategy aimed specifically at driving more traffic to your website, or redesign your website entirely. Contact us here and schedule a call with us to find out how we can help!

Dot Digital PH is a digital marketing agency based in the Philippines. We offer social media marketing, web design and development, content creation, pay-per-click ads management, and digital marketing strategy and consultancy.